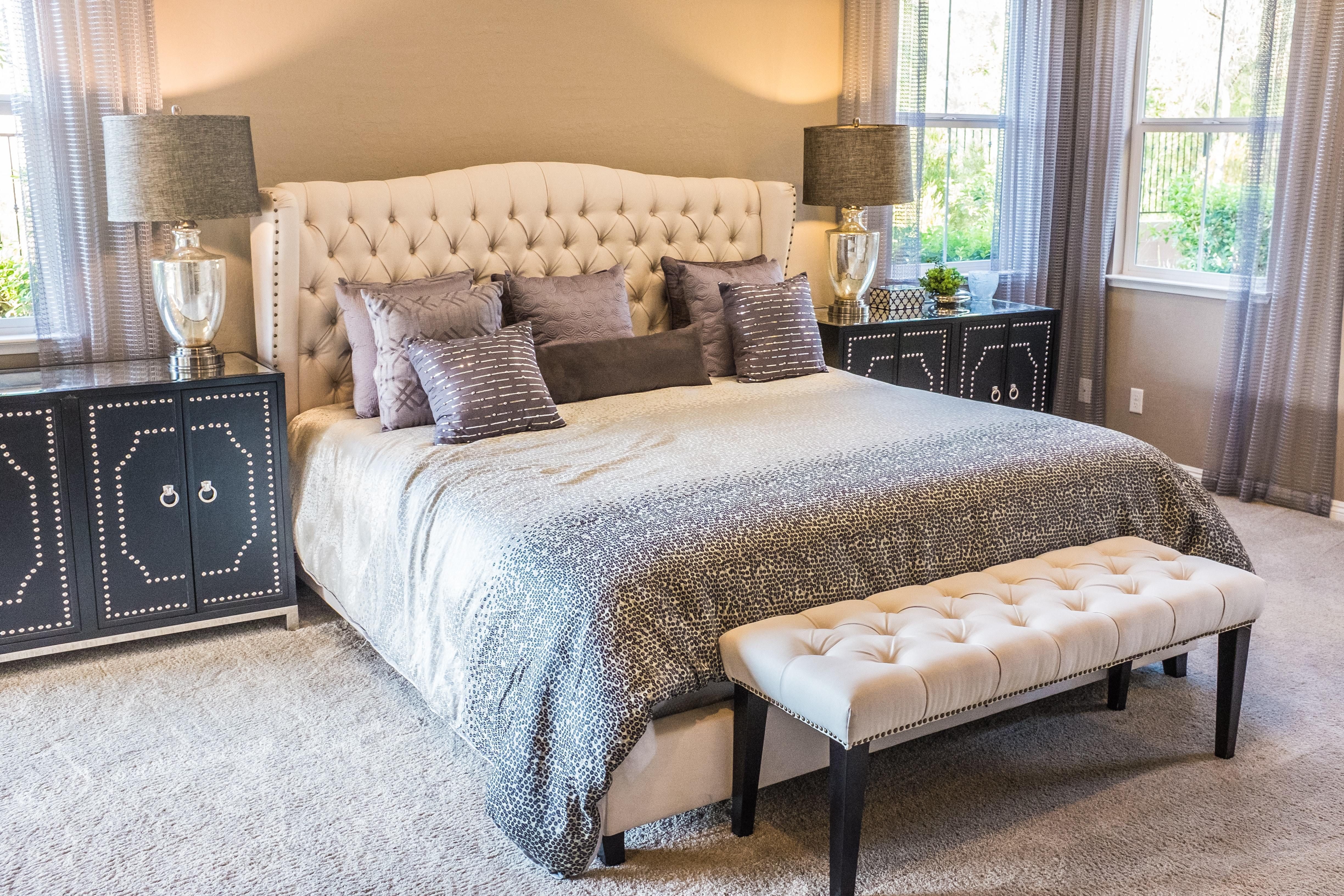 A grab bar is among the most common upgrades as we age, so much so that they come in different finishes and materials at big hardware stores. It's a great feature to have installed, but what about the rest of the house? From ways to help you find what you need to tips to avoid tripping, here are some ideas for making your independent life at home just a little bit easier.
Brighten Up the Room
Doubling the level of lighting in the room can help account for aging's effect on the eyes. Add lamps and wall sconces to avoid the "institutional" look of harsh overhead lighting, and choose lamps with multiple bulbs to save space. You can also use daylight wherever possible by opening curtains and blinds to help maintain a natural day-to-night rhythm and improve your sleep.
Make Way
Laying out your home for navigating with a mobility device might only seem like a precaution, but it can also prevent tripping at night or in an emergency. Expert design guidelines recommend three feet of width for all doorways and walkways to allow the full width of a standard wheelchair. It's also helpful to make paths as direct as possible, avoiding many turns and corners. Want to test your home for navigability? Grab a yard stick, hold it horizontally, and walk the routes you normally use to visit the bathroom, kitchen, and other places you frequent. Note what the ends of your yard stick bump into or knock over and plan to move or remove those obstacles to ensure your home is safe and easy to navigate.
Create Contrast
Judging depth and finding objects against similarly colored backgrounds can become difficult due to vision loss or dementia. Introduce contrast by buying dinnerware in a different color than your favorite foods. Use switchplate covers that contrast with your walls to help in identifying lightswitches. A bathmat might help you find the floor of the bathtub if it disappears against all the white walls and tile, and if you have trouble seeing the white toilet seat or whether it's up or down in an all-white bathroom, consider a seat in black or a bright color.
Complex patterns and high contrast can also cause problems, particularly for those with dementia. If you or someone you live with sees a threshold or doormat as an obstacle and takes large steps to avoid it, consider making all your flooring one color or removing doormats.
Store to See
We all do it—forget where we put that favorite mug or misplace our cereal. If it's become too much of a nuisance, create open storage by simply removing cabinet doors. Sheer or lace curtains or glass-front cabinetry can help keep away dust. Place objects and photographs with dear memories on easily reached shelves and tabletops so you can better see and enjoy them without needing to access high shelves. For those everyday items like keys and wallets, designate a dish or wall hook beside the door or on your dresser where you will always place those items when you get home and aren't using them.